What is special about Q Green's Paver block making machine?
Q Green specializes in the production of vibration-based machines for block and pavers. We have supplied more than 55 Q Green paver block making machines throughout the country that help manufacture superior quality paver blocks. It is used in various government and domestic applications. It comes in different variants, shapes and sizes but usually, for government projects, we use 80 mm paver blocks. The main application of it is in building internal roads. The strength required for this is m40 with a 12% cement percentage. But it is to be mentioned that the use of Q Green machines is not only limited to this alone.
Using vibration technology usually makes paver blocks. There are some advantages of purchasing our products that have already been mentioned in our previous articles.
Some specific benefits of the paver block making machine have been listed for your convenience.
Q Green machines use Variable Frequency Drive Technology, also known as VFD Technology. With the help of this, we can make a superior quality product with less quantity of cement.

We strongly suggest our customers use a planetary mixer and provide the same too.

The paver block making machine is produced by professionals who are best in their field. Vibration machines require a lot of precision, as there should be no variation in the height and dimensions. Hence, there is a team of engineers solely giving their efforts to make the best end product for the market.

The manufacturing process of a paver block making machine is slightly different than that of a fly ash brick making a machine as the level of accuracy required is higher. The product made in these paver block making machine is high in strength quotient thus specifying the vibration required. We understand all these specifications with the help of our professional team and deliver the most precise machines to our customers.

We provide additional after sales support to all our clients. From training of personnel and setting a recipe for production, we believe in hand holding the client so as to make their investment products.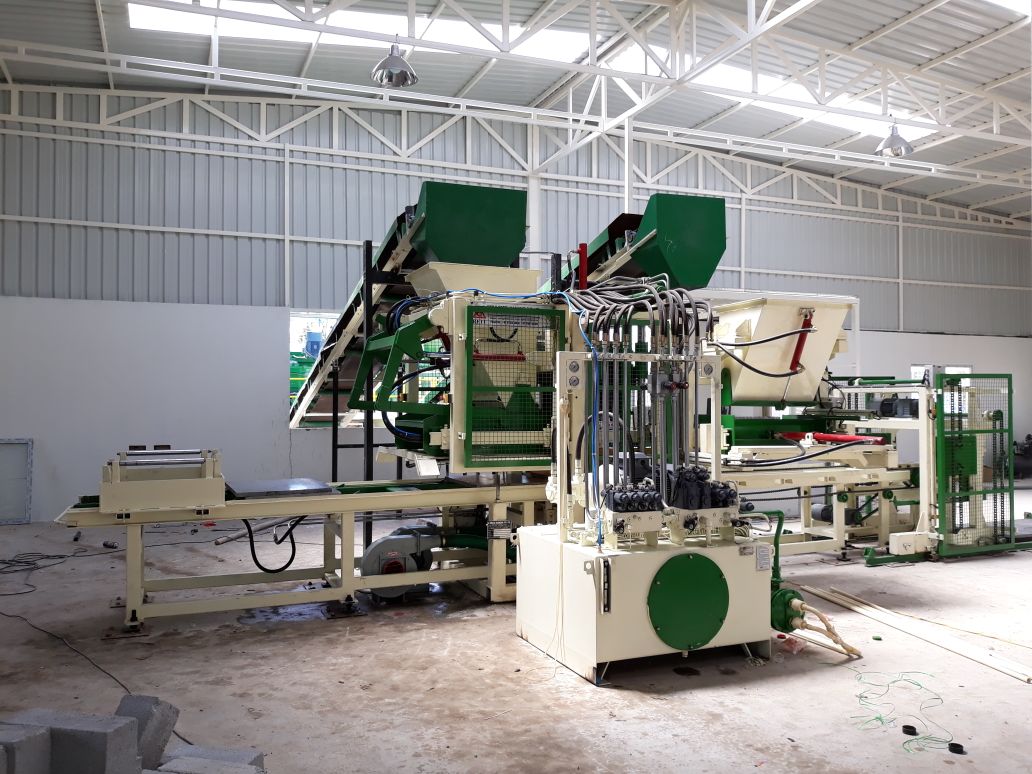 Q Green's paver block making machine start from the initial cost of Rs. 40 lakh and have many variations like 12 pavers at a stroke, 15 pavers at a stroke and the like.
The models that we have are RT4, RT6, RT9 and RT15 that comes with all kinds of automation (semi and fully automatic line).
In case of any query, you can leave a query on our official website.
For any fly ash brick machine, Inquiry Call Us Now: +91 97320 35946 or Mail Us:  [email protected]
Also Visit Our Site:  www.qgreentech.com