What is the advantage of manufacturing paver block making machine in India?
India Made Paver Block Making Machine
Every customer, at some point, will have this question. What is the added advantage of manufacturing in India and why should they opt for a paver block making machine that is produced in India and not elsewhere. With our personal experience, we would like to tell you that it not only helps you save on cost and time but also facilitate in improving the longevity of the machine.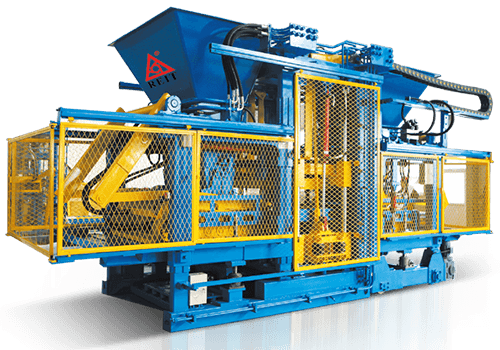 Firstly, buying a machine that is made in India allows you to save time. Initially, it took us about 3 months to import and deliver RT6 the paver block making machine , one of our star machines. Now we have reduced the delivery schedule from 3 months to just 1 month.
Secondly, you save on costs. Since the block making machine is manufactured in the country itself, you save yourself the additional duties and taxes that are levied on imports.
The most important advantage remains, easy availability of spare parts. Initially, the electrical spare parts were not available locally and hence maintenance took undue time. This problem was solved as soon as we started producing the machines in the country.
Further, the paver block making machine can be molded to suit the market needs. We have customized and further developed the machines to suit the customer requirements. We have introduced components like gearbox (from SEW), motors (from ABB) and top quality electric parts (from Schneider). This increases the utility of the product and makes it the best in the market and has also allowed us to strictly meet the International and Indian Standards without compromising on the benefits.
Hence machines produced in the domestic market enable the customer to save on cost and time and increase the efficiency of the machine by facilitating quick maintenance.
If you searching for paver making machines then you can check our paver block machine products.
For any fly ash brick machine, Inquiry Call Us Now: +91 97320 35946 or Mail Us: [email protected]